Terrific Fall Family Fun in Traverse City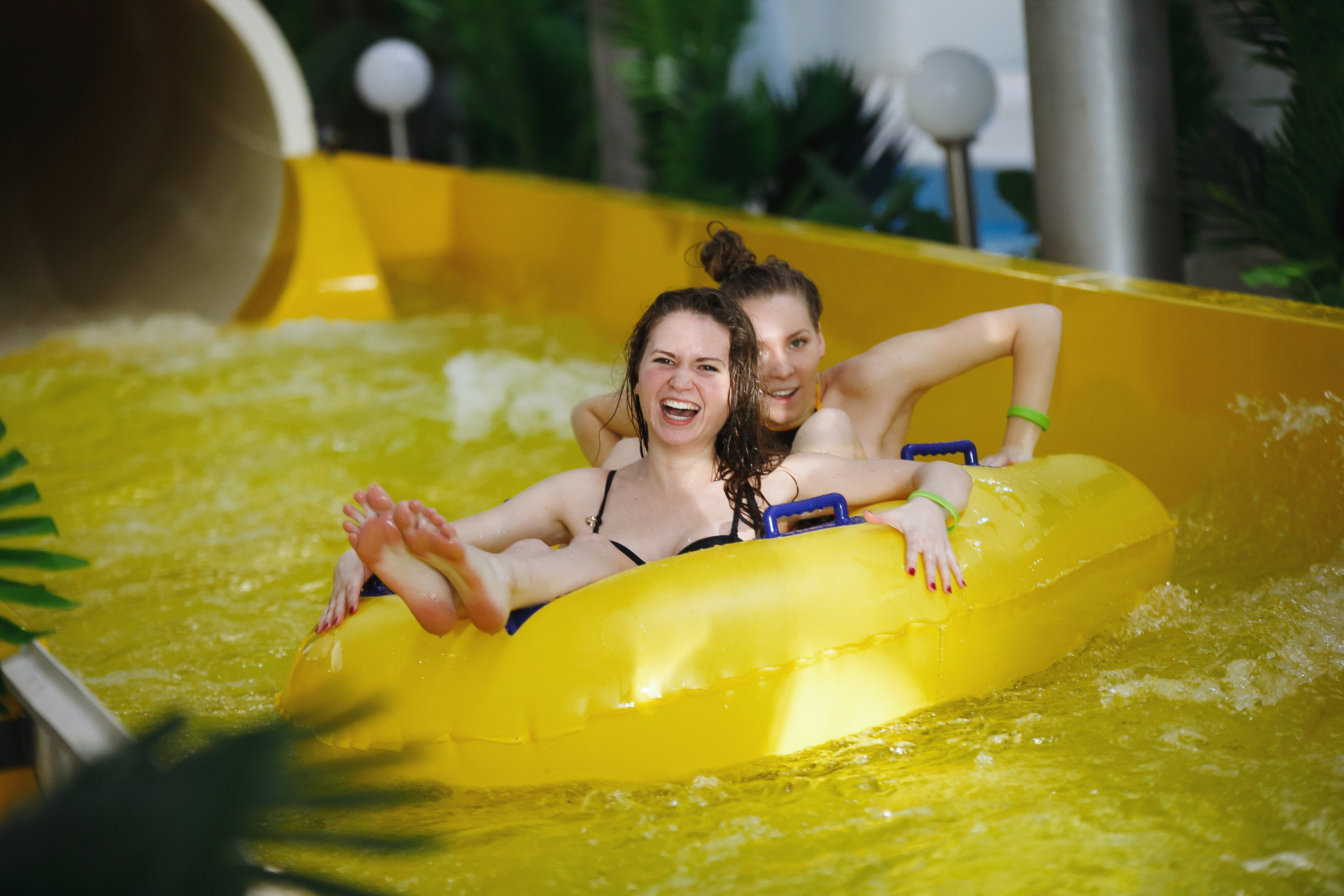 If you're looking to take a vacation that is full of family fun, Traverse City, Michigan, is a place you need to check out. There's plenty of family fun in Traverse City to be had, but if you've never been there, navigating through it all can be a bit overwhelming.
To help make your trip to Traverse City a breeze, here are some of its top attractions for family fun.
Great Wolf Lodge: Michigan isn't known for its warm weather in the fall, in fact, the lake effect can cause the fall to feel like winter at times. But at Great Wolf Lodge, a Traverse City water park, the weather is always 84 degrees. That's because Great Wolf Lodge is a temperature-controlled indoor water park that has something for everyone in your family.
Boardman River Nature Center: If members of your family love the great outdoors, visiting Traverse City's Boardman River Nature Center is a must. One of Traverse City's hidden gems, the Boardman River Nature Center aims to inspire exploration, appreciation and conservation of our natural world.
Great Lakes Children's Museum: Do you have young children in your family? They'll love the Great Lakes Children's Museum, located off of S West Bayshore Dr. Here kids can expand their imagination and enhance their creativity as they play their way through exhibits.
Howe Ice Arena: Named after the late-great Detroit Red Wings legend Gordie Howe, the Howe Ice Arena in Traverse City is a public skating rink that is open to all ages. This is an affordable and historic place to have some family fun in Traverse City.
Grand Traverse Resort and Spa: Perhaps it's an adult vacation you're taking and you simply just want to kick back and relax while being waited on hand and foot. The Grand Traverse Resort and Spa is a 900-acre Northern Michigan resort that has 54 holes of championship-level golf, a private beach club, a spa, shops, recreational areas, dining venues and more. Visitors can stay in a wide array of accommodations, including a hotel, condominiums and private resort homes.
GT Butterfly House & Bug Zoo: Guests can explore the world of bugs and butterflies at the GT Butterfly House & Bug Zoo. Visitors can take self-guided interactive tours to learn more about many different kinds of bugs while hearing the calming sounds of falling water and witnessing stunning colors displayed by the insects.